Combine a burgeoning tech industry with a dynamic startup culture, prime investment opportunities, and a young, educated workforce and there you have it. The Silicon Valley of Southeast Asia. Most people may not realise it, but Vietnam has become the freelance marketplace for companies worldwide. From Vietnam's capital city of Hanoi, all the way down its coast through Danang and into the deep south of Ho Chi Minh City — Vietnam's
freelance marketplace
is turning heads and not just in Southeast Asia.
Tapping into an untouched freelance marketplace.
With the quick progression of this unique market, there weren't many resources available that could connect Asia's top tech talents with companies overseas. Christopher Beselin, founder of one of the most successful online shopping platforms in Vietnam,
Lazada.vn
, saw an opportunity here. He confronted his business partners back home in Scandinavia with a proposition.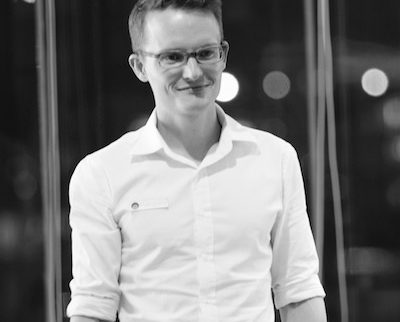 "After founding Lazada.vn, Christopher realised the level of tech expertise in Vietnam was very high.  But at the same time, it was very hard for top talents to reach out to European or American clients," explained Co-Founder, David Svensson.
At the time, Svensson and now, Co-Founder of Pangara, Fredrik Wesslen were both working at the largest website for freelancers in Scandinavia.
Vietnam's IT Boom
"When Christopher called us, we were both unaware of the IT-boom in Vietnam. On the other hand, we were very aware of the lack of skilled developers available in Europe based off of previous experiences," Svensson said.
Starting Pangara was simple. The need was obvious. But Pangara had to do something that would distinguish itself from the rest.
"Pangara takes the freelancer platform to a whole new level. We offer local presence for both our clients and our freelancers.  Our freelancers are all tested and qualified before they become part of our network," Svensson said. "We know that uncertainty can be a big hassle for both clients and freelancers. So we try to avoid that by having local teams and pre-qualified freelancers."

Pangara was born.
Since its inception in early 2016, Pangara continues to adapt and mold itself to fit the needs of its clients and freelancers while also staying on top of the latest
tech trends
. In doing so, Pangara has been able to tap into a unique freelance marketplace in the midst of Southeast Asia. As a website for both freelancers and clients, Pangara is able to meet both ends of the spectrum.
"More and more businesses are entering the online world of apps and advanced web solutions are becoming a necessity," Wesslen said. "We also see trends of more development teams working remotely. Nowadays, you don't need to sit in the same office, city or even country to cooperate in a successful way. Our clients come from all over the world. For example, we just finished a project with a client in Singapore working within the security business."

Pangara without borders.
Even Svensson and Wesslen take their own advice. Both are permanently located in Sweden and have set up their development and talent teams in Saigon.
"Team, processes and tools. The most important is the team's mindset. A team of do-ers that can take initiative but also know when to collaborate is a successful team. We are heavy users of tools such as Asana, Slack and Skype. With the proper tech tools, distance is no longer a problem," Svensson said.
As far as the future goes for Pangara, it's only up from here. Svensson and Wesslen plan to add to their growing freelance marketplace for tech talents and clients. And who knows, perhaps expansion into other areas beyond development?