Things get lost all the time, especially in our inboxes. Follow up sales emails can be a huge asset when considering this fact and understanding that our customers can sometimes forget about us.
Why Follow Up Sales Emails are Important
The sales cycle of an organisation can take weeks, months, or even years, depending on a variety of different factors. Throughout this long process, following up with your prospects is critical to keeping the conversation (
and the potential sale
) alive. While every business has their own unique way of following up with prospects, the follow-up sales email is an effective tool that exists in almost all verticals. At various stages of any sales cycle, follow up emails should be sent to prospects to keep the conversation going and to help you gauge your lead's level of interest in what you're selling.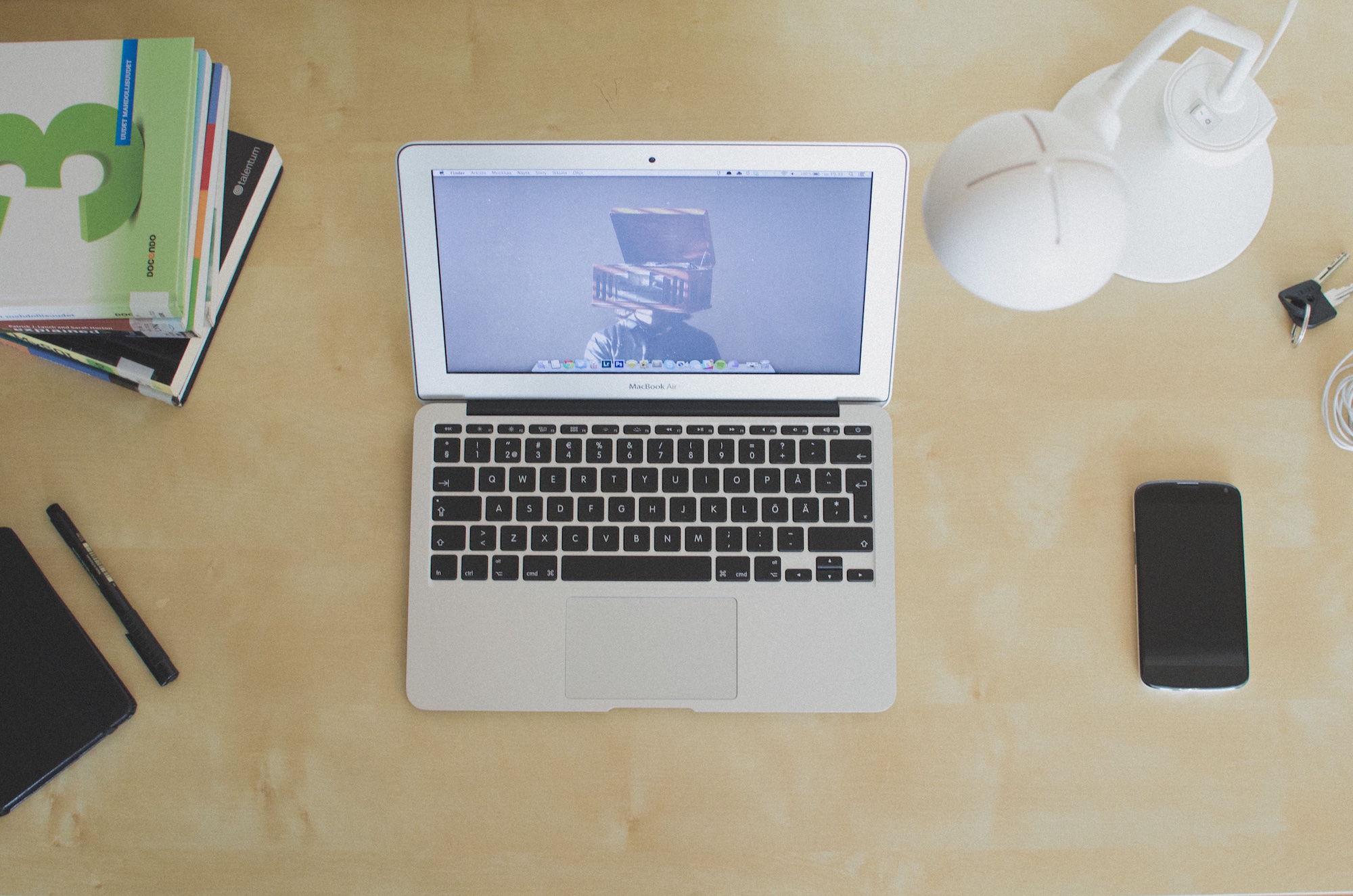 The Art of the Follow Up Sales Email
Follow up sales emails can be tricky to master, as different scenarios will demand different follow-up emails. Each lead is unique and should be treated as such. It's important to remain persistent, yet professional, during the entirety of the sales process, especially when sending follow-up emails. Timing is also important. Having a set of effective email templates can make your life easier when you're tasked with sending hundreds of follow-up sales emails every month. Here we'll outline
six common scenarios
, including a conversion proven email template you can use for each one.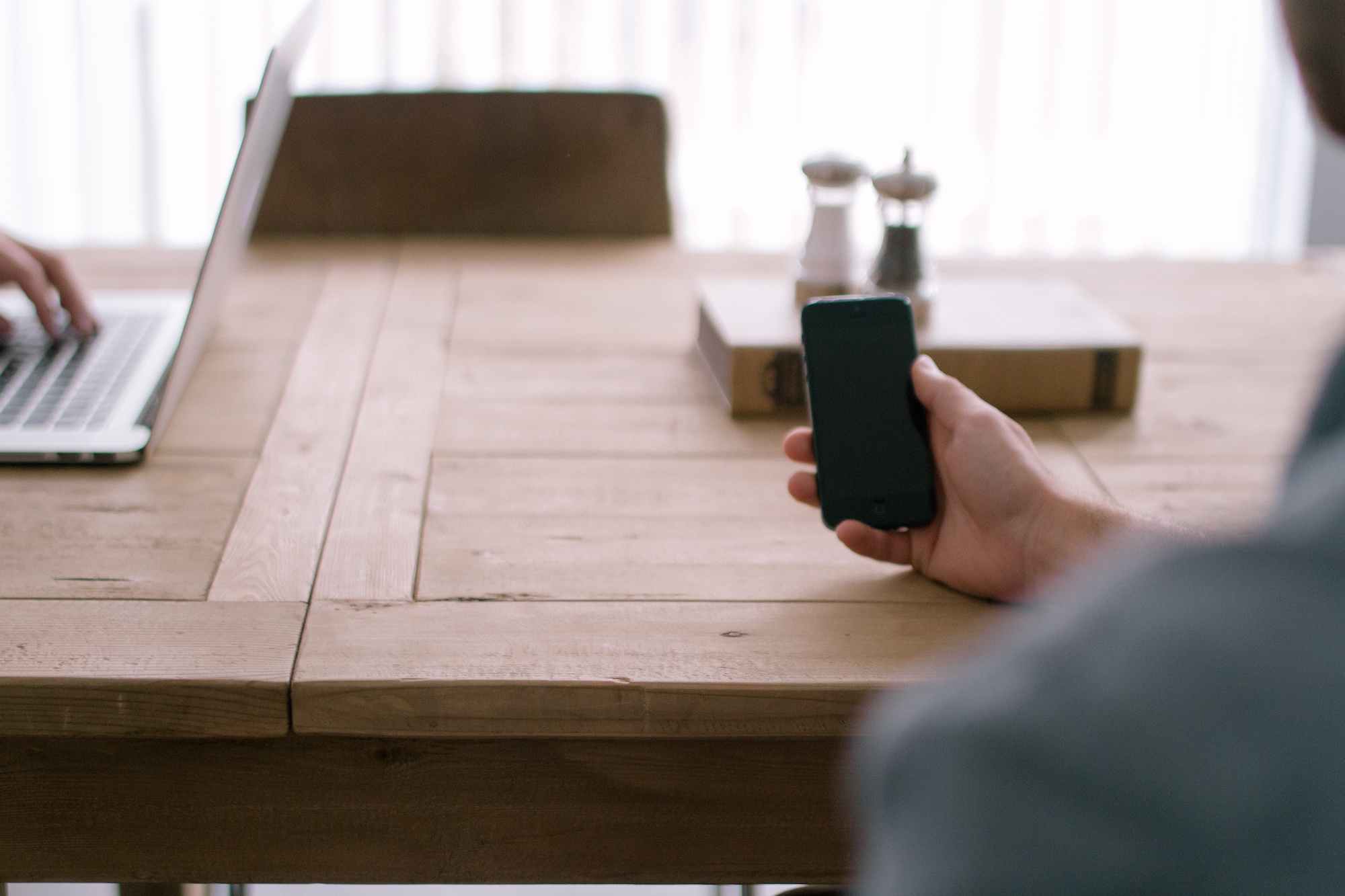 Scenario 1: After the First Call or Meeting
If your sales process begins with a phone call to your prospects, then it is absolutely necessary to send a follow-up email right after the call.
Jason Capistrano
, a digital marketing strategist at
Capstone Creative
, explains how he leverages that initial call with a prospect.
"While you have the prospect on the phone, it is a good time to leverage the attention you currently have with them to let them know you will be sending an email. This would be a prime opportunity to ask about any particular parts of your sales presentation that you can cover in more depth. Not only will this help you identify some of the concerns the prospect has, but it will also give him a reason to open up your email."
The sales process at Capstone Creative begins with a call, and that call is always followed up with an email. Jason sends his follow-up sales emails "immediately after the sales call." Within it, he includes a simplified outline of the sales presentation that is easy for the prospect to absorb and explain to his colleagues that were not part of the sales call. Here's an example follow-up sales email you can use after your first call with a prospect:
Hi [Prospect], I want to thank you for getting on the phone with me today. I really enjoyed our conversation. It was great to learn more about yourself and [Company Name]. I understand how [difficult/frustrating/taxing] it is to [insert what the company's problem is or challenges/struggles], while you are trying to [insert their business goal]. I know we covered a lot of information on our call, so I attached some resources that summarise how [insert your solution or your company] can help you [insert how your solution can solve their problem/achieve business objective]. Take a look, and please let me know if you have any questions. I look forward to talking with you soon. Best, [Salesperson's Signature]
The initial follow-up email is not too long, and it reiterates how your solution is what the prospect needs in order to solve a problem or reach a certain business goal. Modify this template as you see fit, and personalise it to the interaction you had with your prospect.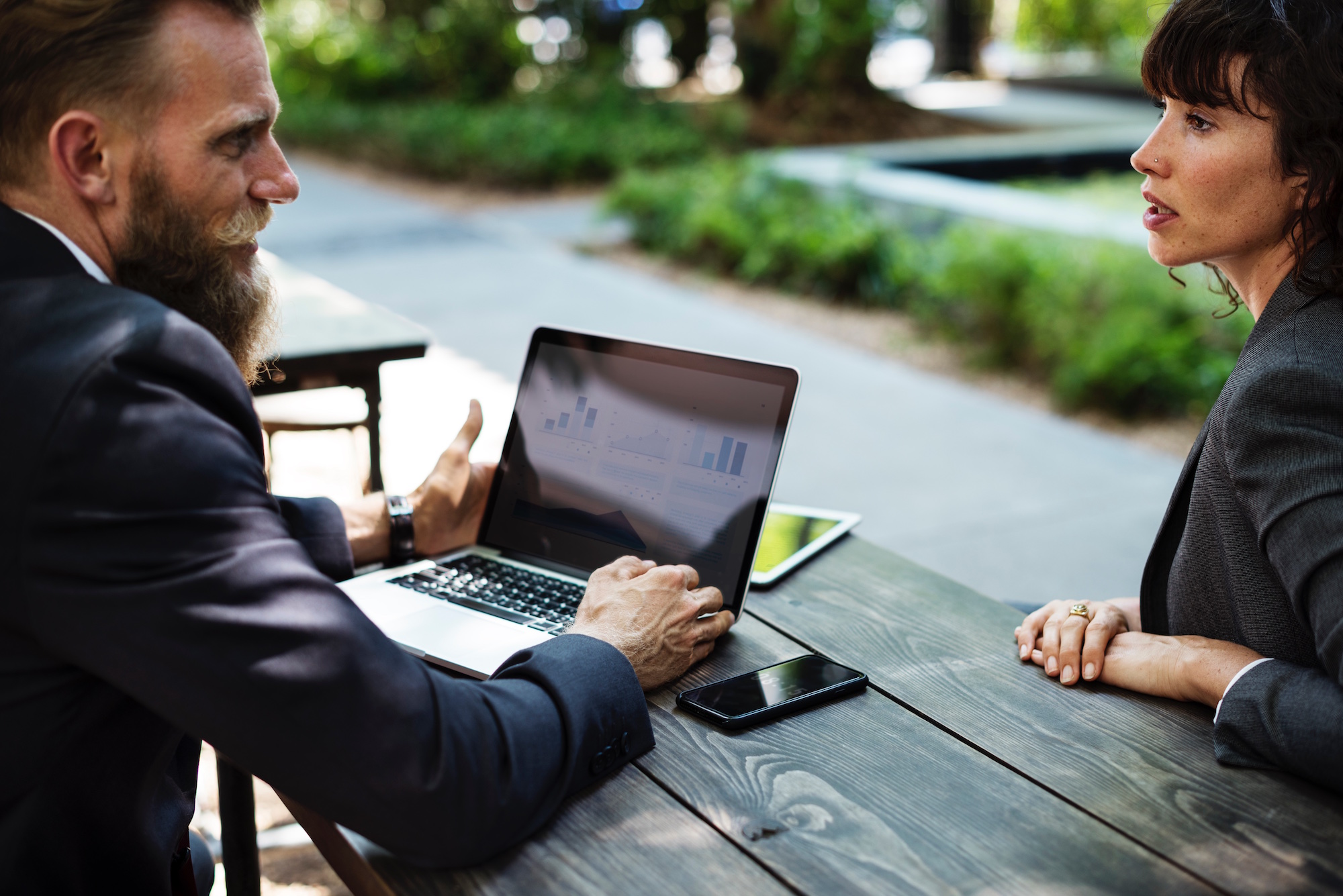 Scenario 2: Following Up on Follow Up Emails
In sales, persistence is invaluable. You have to be prepared to receive no response to your initial follow-up sales email. It happens more often than you may think. Your second follow-up email (and your
third
and
fourth
) should be sent when you have not received a response from the last follow-up email you sent. There could be a number of reasons why that initial email wasn't responded to or even opened. This creates the perfect opportunity to send additional follow up emails to your first follow-up. The timing on when to send the second follow-up email is going to vary on several factors, such as the customer's initial interest levels prior to sending the first sales follow-up email.
Brian Casey
, the regional sales manager at
cielo24
, had this to say about sending subsequent follow-up emails.
If you don't receive any response [to your first follow-up email], wait a week, and then send a friendly reminder that you are still looking forward to reconnecting. Third email doesn't come for another two more weeks and it is an open invitation for them to get in touch with you, if they are still interested or had any questions.
In Brian's case, he waits about a week before sending a second follow-up email, and then another two weeks until the third follow-up email is sent. Jason of Capstone Creative employs a more frequent follow-up email strategy. He explains, "I always keep my follow-up sales emails afterwards brief and send them out every other day until I get a response. I usually limit these responses to one-liners such as,"
Hi Mr/s. [Prospect], Just touching base with you. Any updates? Thanks, [Salesperson Signature]
Scenario 3: Short & Sweet — The Second Follow Up
It's best to keep follow-up emails relatively short so that the prospect doesn't have to do too much reading. Another benefit of shorter emails, is that they are "effective at weeding out the interested leads from the uninterested leads," explains Jason. Here's another example of what a second follow-up email could look like:
Hi [Prospect], Just checking in to see if you had a chance to look over the [information you sent in first follow-up email]. Do you have a few minutes to talk about [insert your company] helping/working with [insert their company]. I'm free [insert a couple dates and times]. What works best for you? Best, [Salesperson's Signature]
Scenario 4: One Final Push
If you're starting to feel like a nuisance, it's okay. This is your final attempt at getting the prospect's attention and potentially saving a sale. The number of follow-up emails sent will vary across organisations. Brian at cielo24 says he sends three emails per campaign. "If they do not respond to any of those three, I won't email them again until the next campaign."
Ryan Smagacz
, sales team lead for
Autotask Corporation
in San Jose, CA, has a much different approach. When asked about how many follow up sales emails he sends before stopping he said, "never stop…never stop contacting them until they tell you they are interested or they tell you to stop." While it may seem like an unorthodox approach, Ryan mentions that it's important to, "follow up, but don't nag, hound or be unprofessional." If you've sent a few follow-up emails and have yet to receive a response, we recommend sending one final email – the breakup email. Here's a template we developed for that last ditch effort:
Hi [Prospect], I've attempted to reach you several times to discuss [information you want to discuss]. I don't want to make any assumptions, so if you're not interested, let me know and I can close your case. If you are still interested, let's chat over a quick call. I'm free [insert a couple dates and times]. What works for you? Best, [Salesperson's Signature]
An even shorter option could look something like this:
Hi [Prospect], I've attempted to reach you several time to discuss [information you want to discuss]. Are you still interested? Best, [Salesperson's Signature]
Short and to the point. Put the ball in their court and let them make the next move. If they are genuinely interested, then expect a response. If they don't respond, put it on your calendar to reach out again in a few months.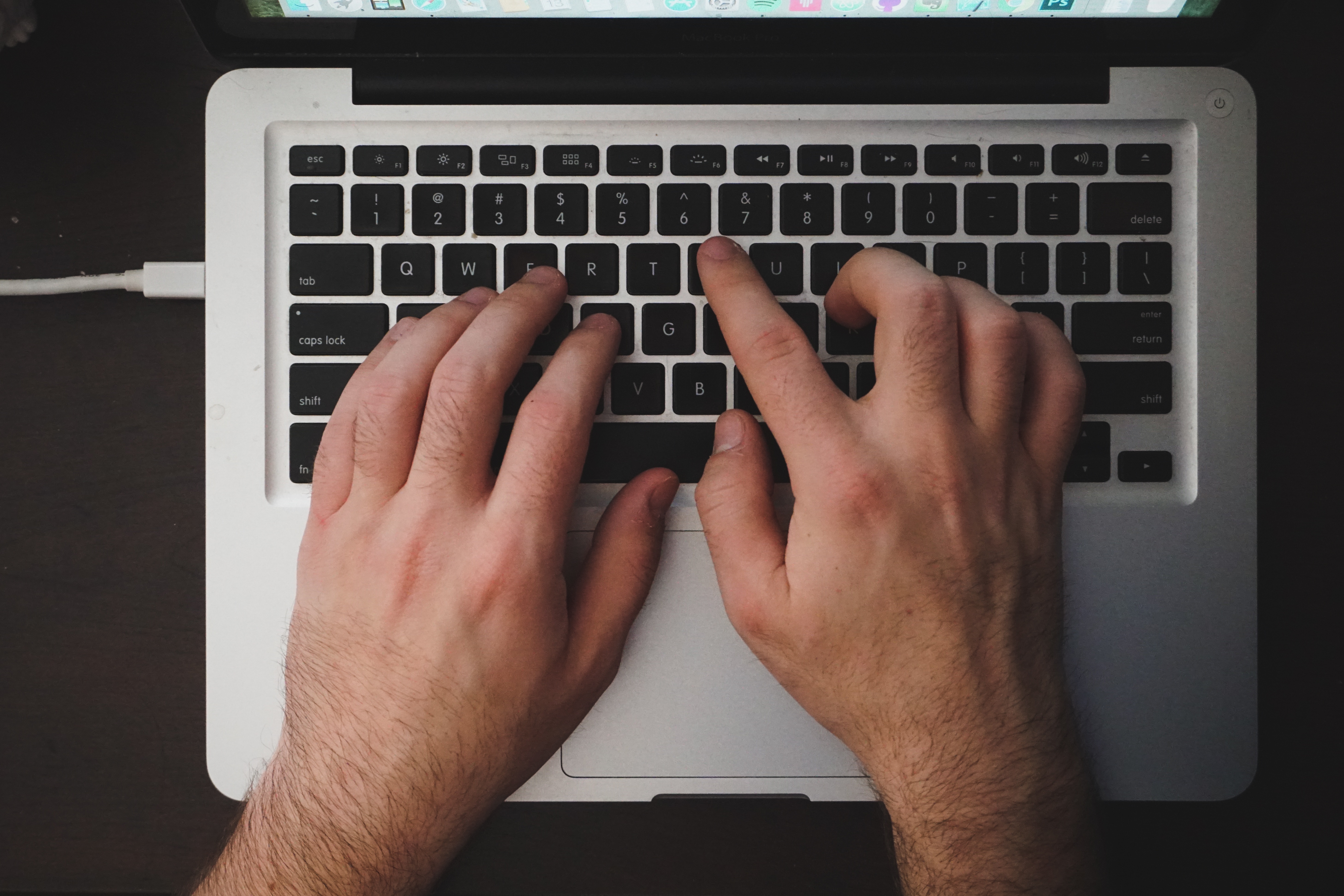 Scenario 5: Following Up After You Leave a Voicemail
We asked Ryan from Autotask if he sends follow-up emails after leaving a voicemail for a prospect. "Yes, you should always send an email, so the prospect knows you are trying to get a hold of them…to show them how you can help better their business," he says. He went on to mention that the email should be sent immediately after leaving the voicemail. Sounds simple enough. Here's an example of a follow-up email that Ryan might send after he's left a voicemail for a prospect:
Hi [Prospect], How are you doing today? It's Ryan over at Autotask. I just gave you a call and wanted to follow up with an email. [insert important information here that you are calling about] Do you have a few minutes to catch up? Is there a time that works well for you today? Best, [Salesperson's Signature]
Scenario 6: Following Up After an Event
Conferences, trade shows, and other events of the like are fantastic networking opportunities for your business. But, are you following up with those contacts and potential prospects? After an event, it is imperative that you follow up with the prospects that you networked with to continue the conversation you started with them at the event. If you were able to learn about their business objective or interests, then use those in your follow-up email to maintain that sense of familiarity with them. Here's a template you can use to follow up with prospects after an event:
Hi [Prospect], It was great meeting you at [insert event name]. What a fantastic event! I enjoyed our discussion on [insert their company or business or whatever you discussed at the event], and I thought I'd share this article that you might find useful [link to article they might find useful]. My company specialises in [insert solution to their problem or way of helping their business], and I'd be happy to get you some more information on how [insert your company and how it helps businesses]. Please reach out to me if I can be of any help to you. Best, [Salesperson's Signature]
Since you've already had the chance to meet this prospect in person, this follow up email can be extremely powerful. Take advantage of this opportunity and send this follow up email right after the event.
Test Your Follow Up Emails
When we initially spoke with our three interviewees about their approach to follow-up sales emails, we didn't know exactly what to expect. What we ended up getting were three completely different perspectives and three very different strategies. There is no one-size-fits-all strategy for sending follow-up sales emails. This makes testing your strategy extremely important. Test and analyse your follow-up email success rate. Make improvements, and test again and again until you have a concrete strategy in place that works.
Concluding Thoughts
The sales process can be a difficult road to navigate, and even when you've found some direction, it's still easy to get lost at different junctures. In our digital age, email follow-ups are invaluable to navigating the prospective customer into a sale. With follow-up sales emails being such a vital tool in a salesperson's arsenal, it's important to send the right to follow-up email at the right time. Develop scalable and repeatable sales follow up the process, with email templates for all the possible stages of the sales funnel. As a final note, be sure to personalise your follow-up emails. Sending follow-up emails that are personalised are much more effective than sending ones that aren't, so spend a little extra time modifying the provided templates before sending to your potential customers.