Our team continues to expand and we're pleased to announce the latest addition to our growing family. Please join us in welcoming our new Chief Sales Officer, Martin Sundler who will support as our global head of sales and marketing. We had the opportunity to learn more about his background and experience, his passion for sales and marketing and gain insight on the importance of developers in the digital world today. Welcome to the team Martin, we can't wait to see what 2018 has in store!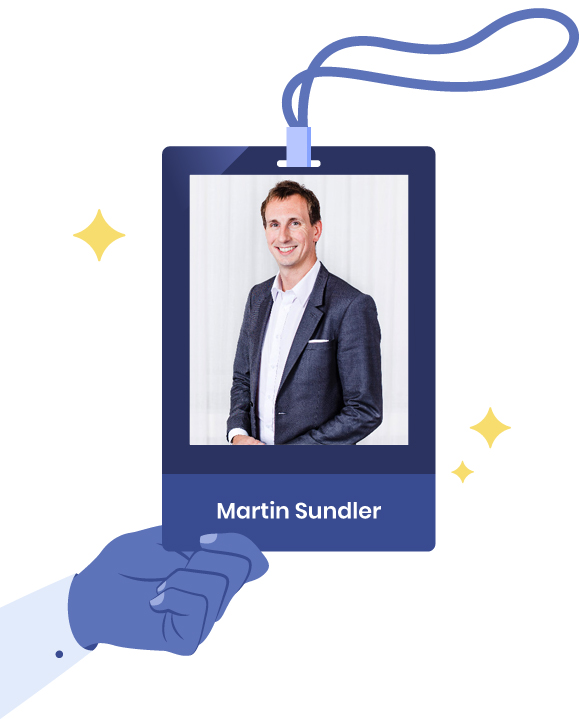 Tell us about your background and experience?
I was born and raised in a small town in Sweden. I originally went to university to become a teacher, but I changed my mind and decided to pursue marketing and management. I started working in sales at the age of 22 and I also founded a bookstore which led me to my first sales management job a year later. I've been working in sales and marketing within B2B for most of my career, half of it as a manager. I truly love the sales and marketing perspectives of an organization, meeting clients and getting to know the market and its ever changing needs.
What do you like about working in this type of industry?
The world is changing so rapidly and creating so many new challenges and opportunities. IT has become the backbone of almost every organization and its importance continues to grow. I'm truly looking forward to getting the chance to work for a company and in an industry where we can help our clients to become more successful while creating much more value.
What are you most looking forward to working at Pangara
I'm so excited to start working for a company with such a great and inspiring staff with ambitious founders and engaged investors. We have a unique journey ahead of us and I can't wait to see what lies ahead.
How will you support Pangara as the new Chief Sales Officer?
My vision is that we will create the world's greatest sales and marketing organization. We will create a strong market oriented culture where I'm committed to support every one of our employees when needed. As a leader I love to be present, supportive and to be involved in the everyday work. Hopefully that can help us take our sales and marketing to the next level.
How important are developers in a company's growth and progress?
Developers have of course always been necessary in a business' development, but today they're more important than ever. Many companies experience a great lack of competence in today's market and more of them are wanting to outsource developers and freelancers in order to find excellence and a flexible working model.
How important is it for startups today to have a strong security presence digitally and physically today?
I say it's more important than ever since the number of hacked sites continues to rise rapidly. In March 2016, Google announced that more than 50 million websites worldwide are infected or malicious. In March 2015, that number was 17 million. When a website is hacked, a customer loses trust and therefore, it leads to company's declining reputation and a loss of revenue, which for e-commerce can often mean the end of the business. Small and medium enterprises are ideally the ones with low security and therefore they become prime targets for hackers.
How is the industry changing? What type of trends are you seeing?
With mobile traffic increasing every day, responsive websites have become obligatory in the last few years. In 2018, it is time to really master mobile development. The question is no longer: Does our website work on mobile? It is: How does it work on mobile best? Also new frameworks, design trends, user expectations, and mobile developments are changing web development every single day.
What do you like to do in your free time?
I've been playing basketball almost my whole life and I continue to play as much as I can. I also like to go for long runs whenever I can find the time outside of the office. And of course I love spending time with my wonderful family where our one and a half year old keeps me and my wife very busy.
Stay tuned for more Pangara updates!