When it comes to managing a remote team, there are a handful of project management tools out there to choose from. But which ones are the most useful? 
The results can be overwhelming. We've highlighted a few of the many tools out there that we like best in the categories of communication, project management, and storage in order to keep remote teams productive, connected and most importantly, happy.
1. Communication
Slack
"Where work happens." – Slack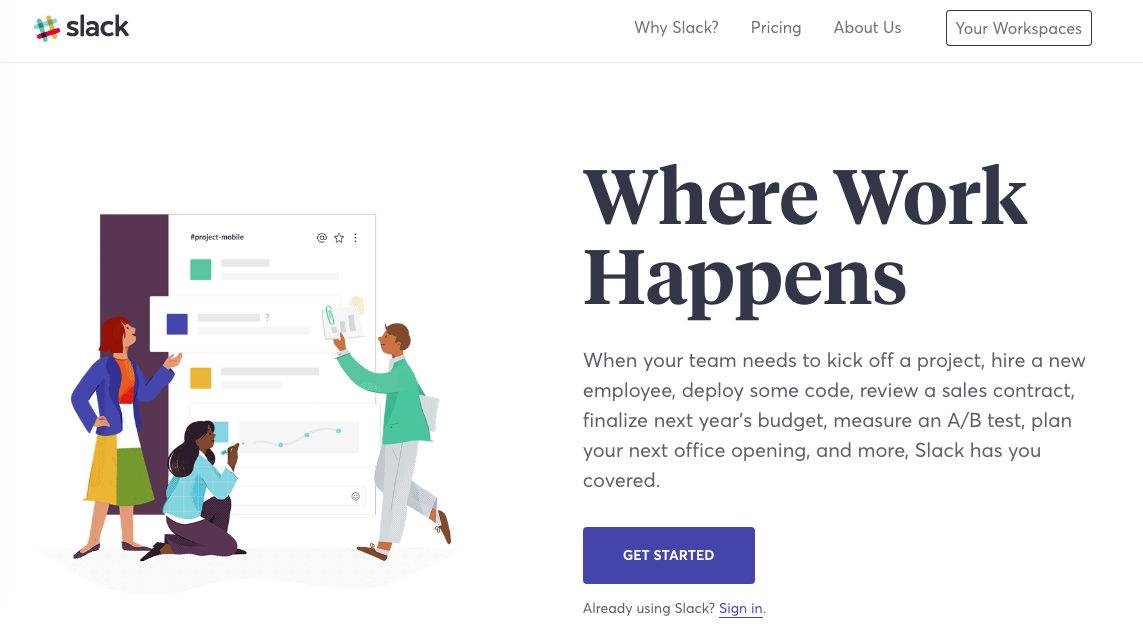 Every company needs a base or some sort of headquarters. Virtual or not. Cue Slack.
Communication becomes number one when it comes to managing staff remotely. Slack is a great way to keep the conversation going whether formal or informal. With group chats, one-on-one touch bases and more, it may be in a little less formal setting, but it works!
This open chat setting will make your employees feel more comfortable without the feeling of being separated from the in-office or no-office team. This is one of the best collaboration tools, especially for those who aren't so great at the whole remote work gig at first. 
Main use: Team communication
Pricing: Basic is free, with upgraded plans starting at $6.67/active user
Suitable for: Small business to large enterprises.
Zoom
"Unparalleled video conferencing at an affordable price." —
Zoom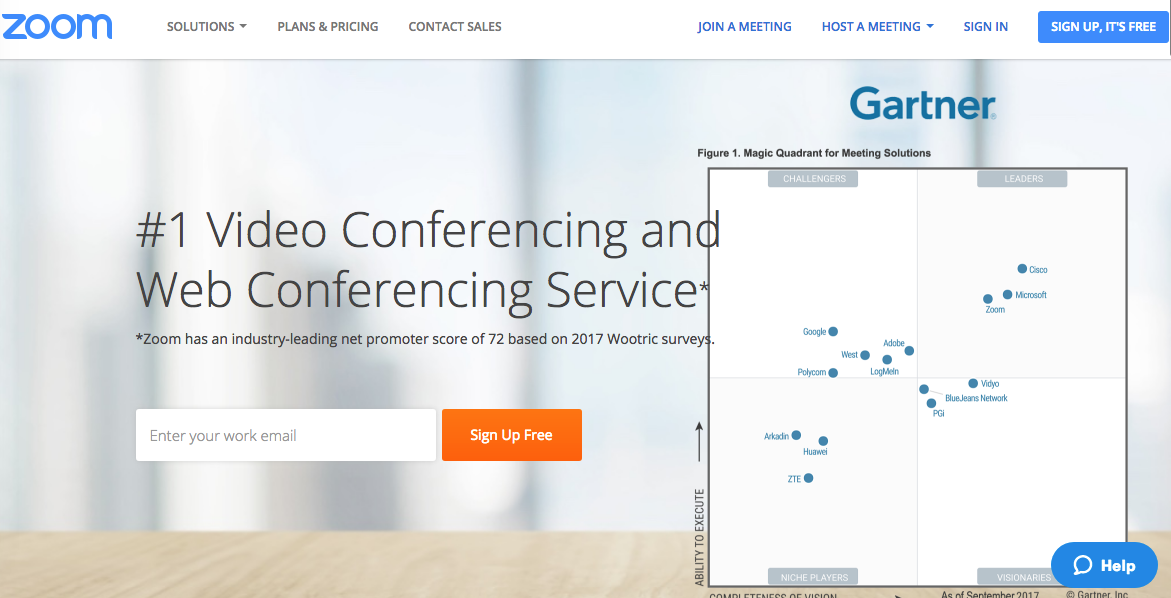 When people were in search of an app that had a strong video conferencing and screen sharing feature, Zoom came to the rescue. From video meetings to webinars, Zoom Rooms (collaborative conference rooms), cross platform messaging and file sharing, developer enabled sharing and more — Zoom has got it all covered.
Main use: Audio/video conferencing.
Pricing: For personal use, Zoom is free and starts out at $14.99/month for small teams and goes all the way up to enterprise level at $19.99/month.
Suitable for: Small to medium businesses.
2. Project management
Work[etc]
"Manage your entire business in the cloud."- Work[etc]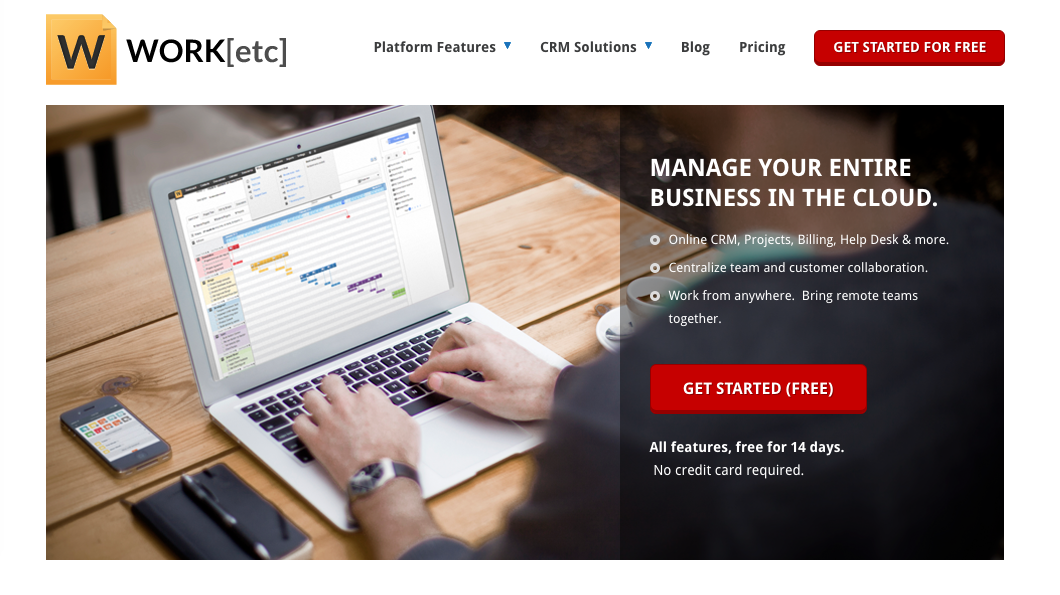 What a lot of people like about this tool is that all of your business needs are in one place, literally. From CRM to projects, invoicing, Outlook, Gmail and so on, it's ease of integration makes connecting everything just that much better. 
Work[etc] is a pretty holistic suite of tools that will help you manage various aspects of your business.
Main use: CRM, task-management, invoicing, customer support.
Pricing: Work[etc] offers a 14-day free trial with plans starting at $78/month.
Suitable for: Medium to large businesses.
Trello
Trello lets you work more collaboratively and get work done. — Trello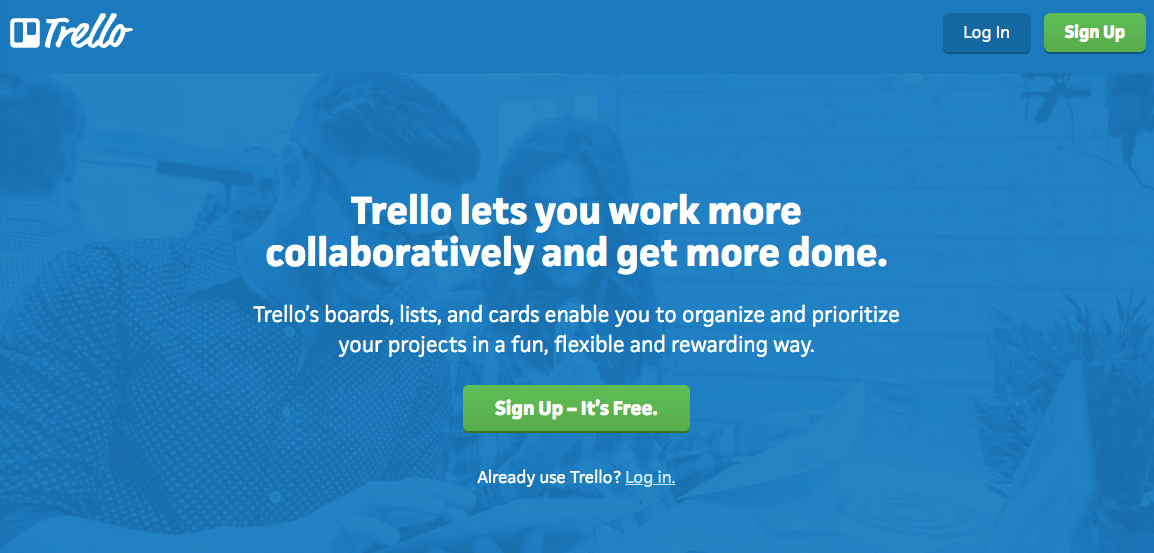 Out of the many project management tools out there, Trello ranks pretty high. With your team's roadmaps all in one place, it makes it much harder for things to slip through the cracks. Simply create a board for each team: Marketing, Customer Support, Sales and so on.
Create Trello cards for all the details where you can comment, share and collaborate on projects from beginning to end. 
Main use: Project management.
Pricing: Free to sign up and starts at $9.99/month for business features allowing app integrations, team overviews and additional security.
Suitable for: Small to medium businesses.
Asana
"Move work forward." – Asana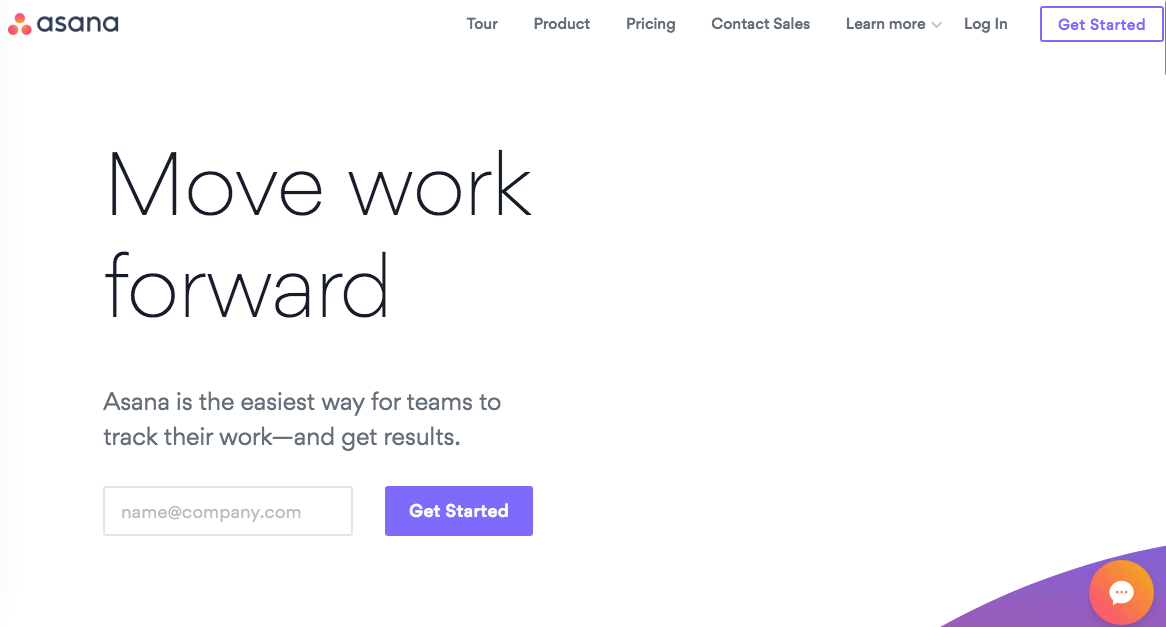 We all get bogged down with emails, phone calls, text messages, and more from our personal life let along our work life. Asana is a great tool to keep all of this communication in one place and to keep everyone on the same page.
Track and assign projects and tasks, manage your team remotely, and even better — the basic version is free!
Main use: Project management.
Pricing: The basic version is free. Small businesses have the option to upgrade for a reasonable fee of $9.99/month.
Suitable for: Small to large businesses.
Monday
"Simplify the way your team works." — Monday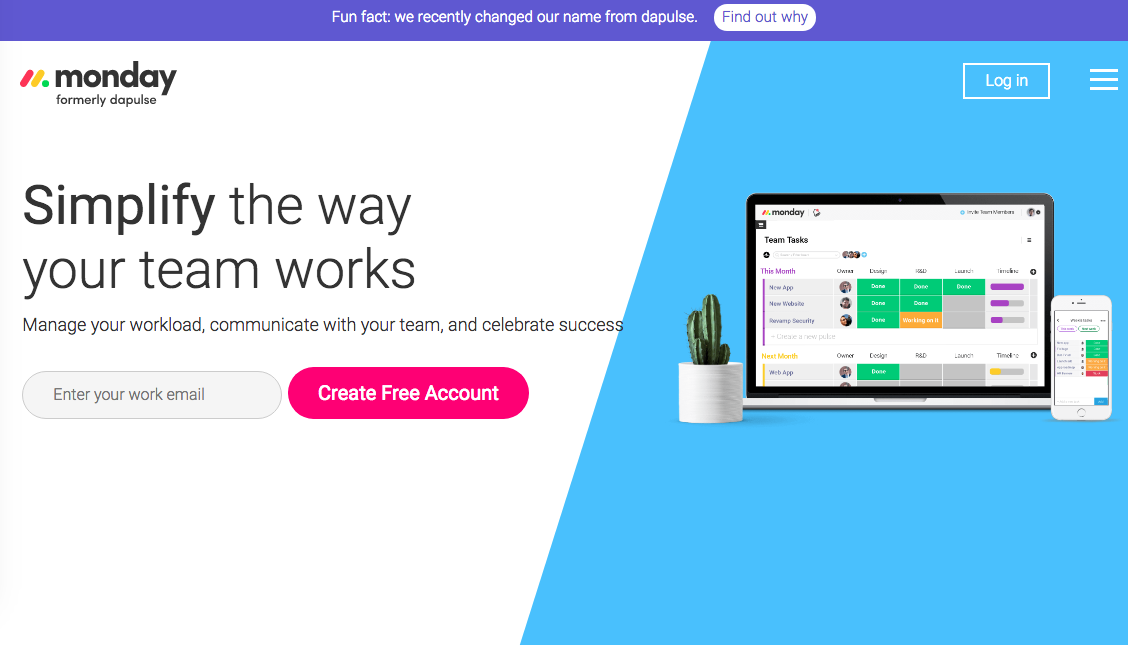 Monday's collaborative board allows you and your team members to track ongoing projects and upcoming deadlines while allowing you to say on top of everything while looking ahead. Add rows to your board — also known as pulses where you can assign each task to one person or an entire team, combined with deadlines or drag and drop files to keep all of your documents in one place.
As you complete each task, mark it as finished that way everyone is on the same page, literally. What's also great about this program is that you can keep your clients in the loop and involved too. Invite them to work as guests or share your progress with them.
Main use: Project management.
Pricing: Monday's plans start at $25/month for 5 users and increases up to $118/month for 200+ users.
Suitable for: Small to large businesses.
3. Storage and organization
Dropbox
"Dropbox works the way you do."-
Dropbox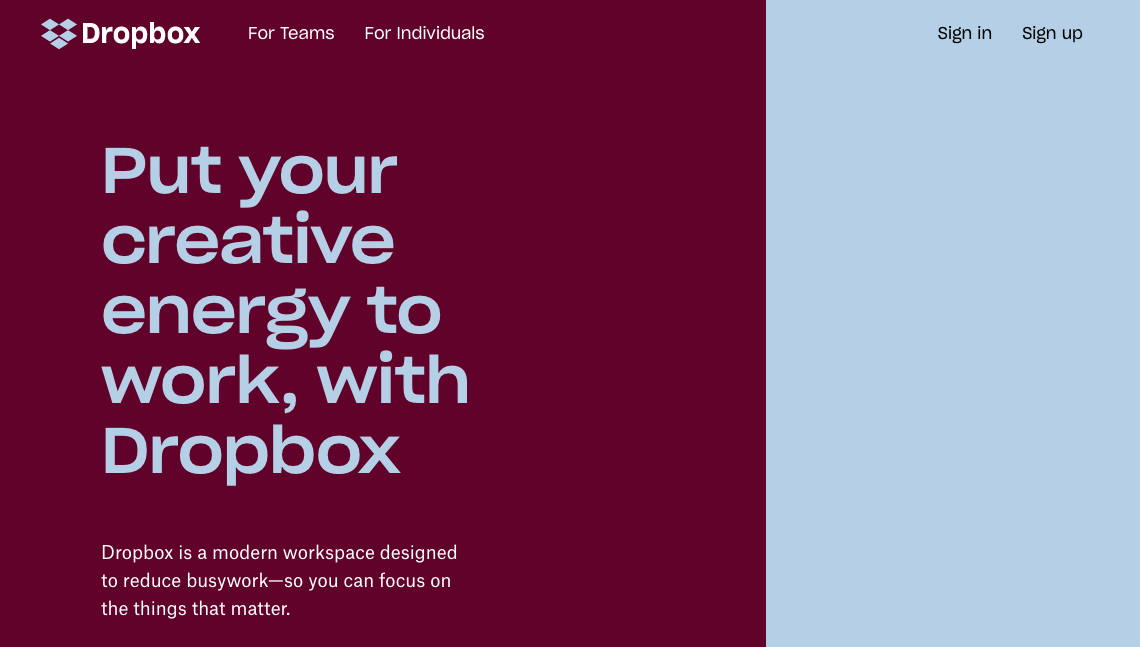 Sharing large and small files with your team just got that much easier. Not only is it a great tool for storage but users can also collaborate on projects by commenting, highlighting or making edits all in one. Files are automatically synced to everyone's computer with access making backups not necessarily needed since the files are shared on more than one computer.
Main use: Storage and organization.
Pricing: For 2GB of space, Dropbox is free and space can be added for $10 to $20 a month for 50GB or 100GB of storage.
Suitable for: Small to large businesses.
Google Drive
"A safe place for all your files." —
Google Drive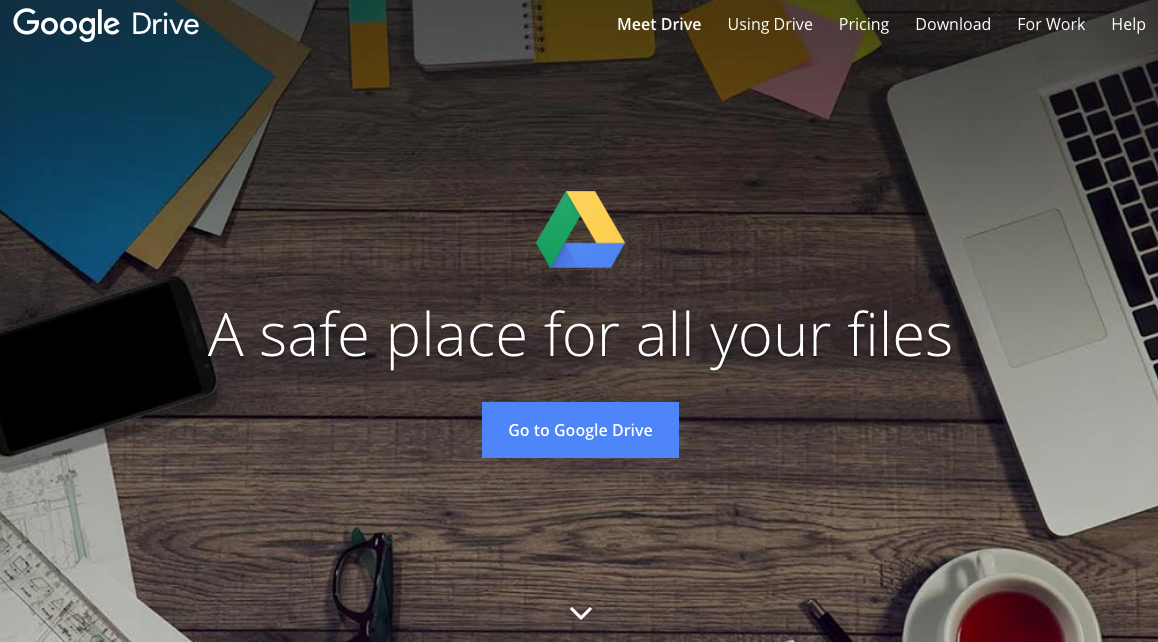 We couldn't include Dropbox on here without Google Drive, of course. With hundreds of blog posts, images, guests posts, marketing materials and so on, every team has an ever growing library of content to keep track of whether they like it or not. Google Drive's easily shareable platform is not only inherently collaborative with it's sharing capabilities but it's also easy to keep organized and instantly searchable.
Main use: Storage and organization.
Pricing: Google Drive is free starting at 15GB and goes up to as high as 10TB for $99.99/month.
Suitable for: Small to large businesses.
Conclusion
We've only touched the tip of the iceberg when it comes to the best collaborative tools out there for managing a remote team. If you really wanted to, you could have 20+ tools for your team, but we wouldn't recommend going down that path.
We want you to keep your sanity!
With that being said, before you commit to one, we suggest prioritizing what your team's needs are first, in order to help you narrow down exactly what you're looking for. From there, you'll be able to find a recipe of tools that suit you and your team's needs and you'll be well on your way to productivity and clear communication. Because when it comes to remote work and remote teams, what else is better?