Erica Salonius is 25 years old. Since just over a year ago, she's been running her own company called Esius Media where she offers digital marketing and PR services to a variety of companies. Since high school, Erica has had a great passion for entrepreneurship and working on a handful of projects in her network.
One year after she started Esius Media, she wanted to try to out what the life of a digital nomad would be like and she decided to work from Costa Rica for a month. Working abroad had always been a dream for Erica, and she was ready to give it a try.

"I think everyone dreams of working abroad at some point. I definitely have! In addition to a warmer climate, I am a person who benefits from environmental change. I think that you need to break out of your routine to be able to evaluate it later and hopefully become more productive."

"When traveling, you meet people you'd probably not otherwise encounter. I think that's valuable from a personal point of view, as well as for inspiration in one's professional life."
Although digitization has come a long way, there may be challenges to working remotely while abroad.
Enter Costa Rica
Erica read a lot before she decided on Costa Rica. She learned about how ubiquitous the wifi was, the culture, the weather, among many other things in order to get an idea of ​​the types of challenges or new experiences she'd encounter.
The greatest challenge, according to Erica, was the 8 hour time difference. This meant that there were not as many hours in a day to hold Skype meetings, answer emails or communicate with her clients in Sweden in real time. It was important to incorporate proper planning with her customers and open communication about the time delay while she was out of town working remotely.
Accommodation
Erica booked her accommodation in advance and lived in two different places during her time in Costa Rica. She first lived at a place called Coronado San José, located a little more off the beaten path in the mountains. For her second place, she lived on the coast in a town called Jacó. When she was not at home or in the garden, she worked at the Kaffa Café, a nice and cozy spot with great coffee. It ended up being her favorite coffee shop.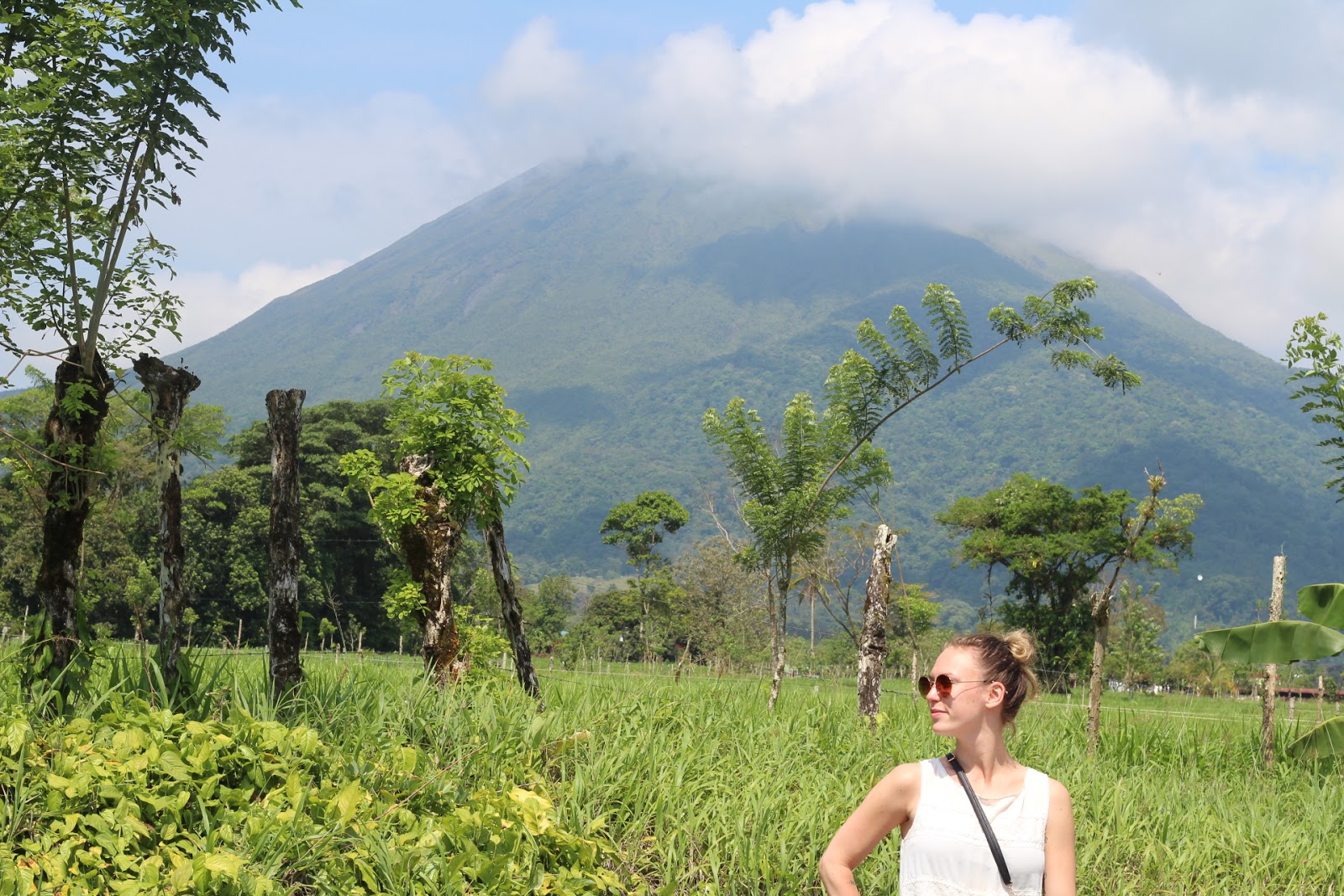 The perfect work day
If Erica were to describe her perfect work day in Costa Rica, it looked like this: She got up early and went for a walk or hike up the mountains, and then down to the town center where she bought fresh bread and fruit. Then, she'd come home and while enjoying a cup of high-quality Costa Rican coffee, she'd check her calendar, write a to-do-list for the day, and begin her work for the next for hours. Later, she'd take a break to practice Spanish, either with a friend or one of her language classmates. After this, she would work until about 4–5 pm, and then she'd go to the beach or meet a friend for dinner.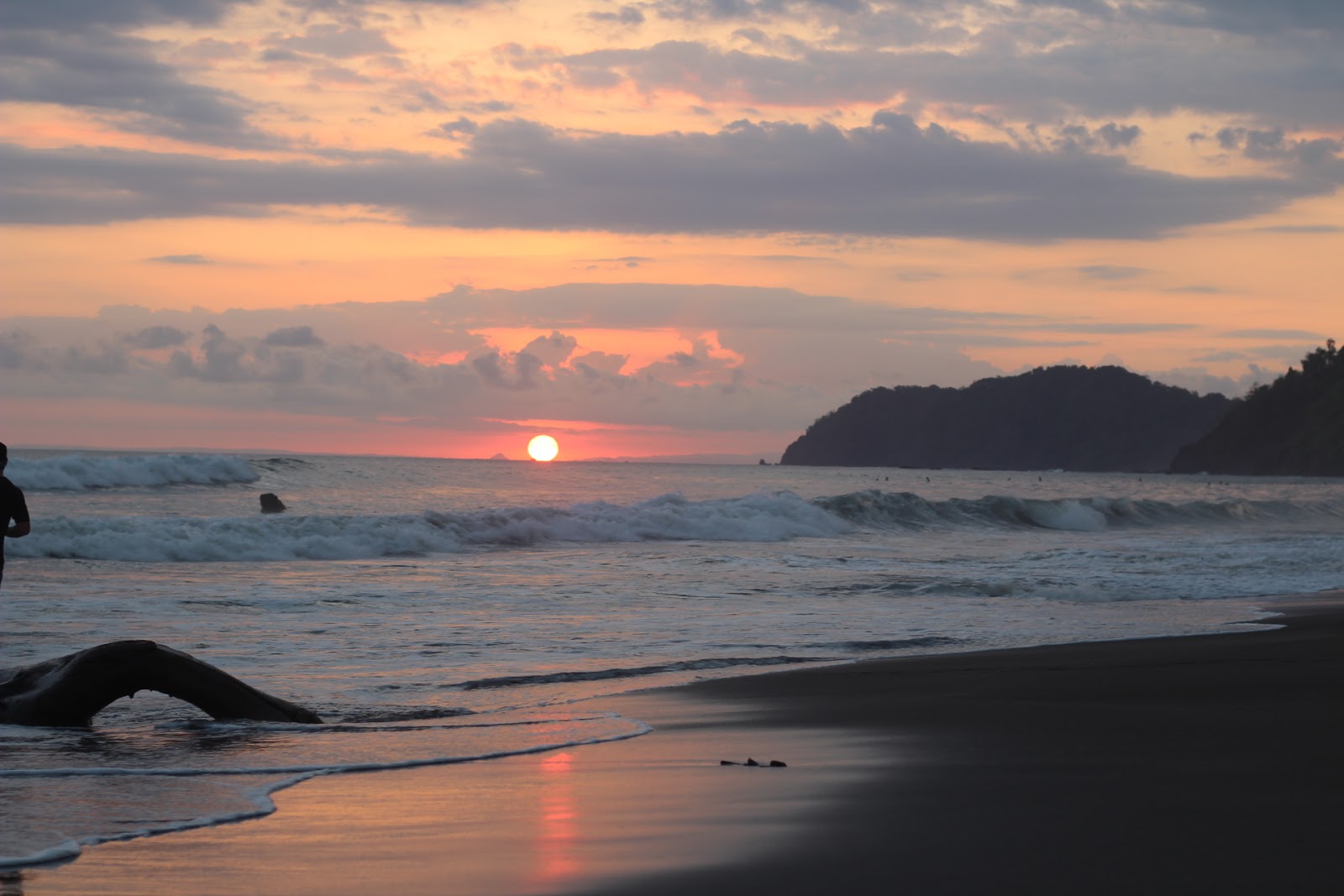 Finding friends
Traveling by yourself to the other side of the globe can be difficult. You do run the risk of feeling alone. For Erica, she met new people through a Spanish course she took while she was there. This meant that she never felt lonely, and what made it even more convenient was that her classmates lived nearby. She found that there were always people in a similar situation like yourself and signing up for a class was a great way to meet new people.
The main takeaway Erica learned after a month living and working as a digital nomad is that it's actually very possible to do. Traveling to Central America to work, all you really need is a laptop and a strong Internet connection to get by. She felt that it's amazing how far digitization has come and how it has created so many great opportunities for others to connect and to exchange experiences all around the world. Erica highlighted the fact that you don't have to be employed at a particular company to get this type of opportunity. Today, you can create your own global work experience, which is awesome. Besides this, Erica brings a lot of newfound energy and ideas with her to her permanent home base back in Sweden. Things that she could use in her work to improve her services.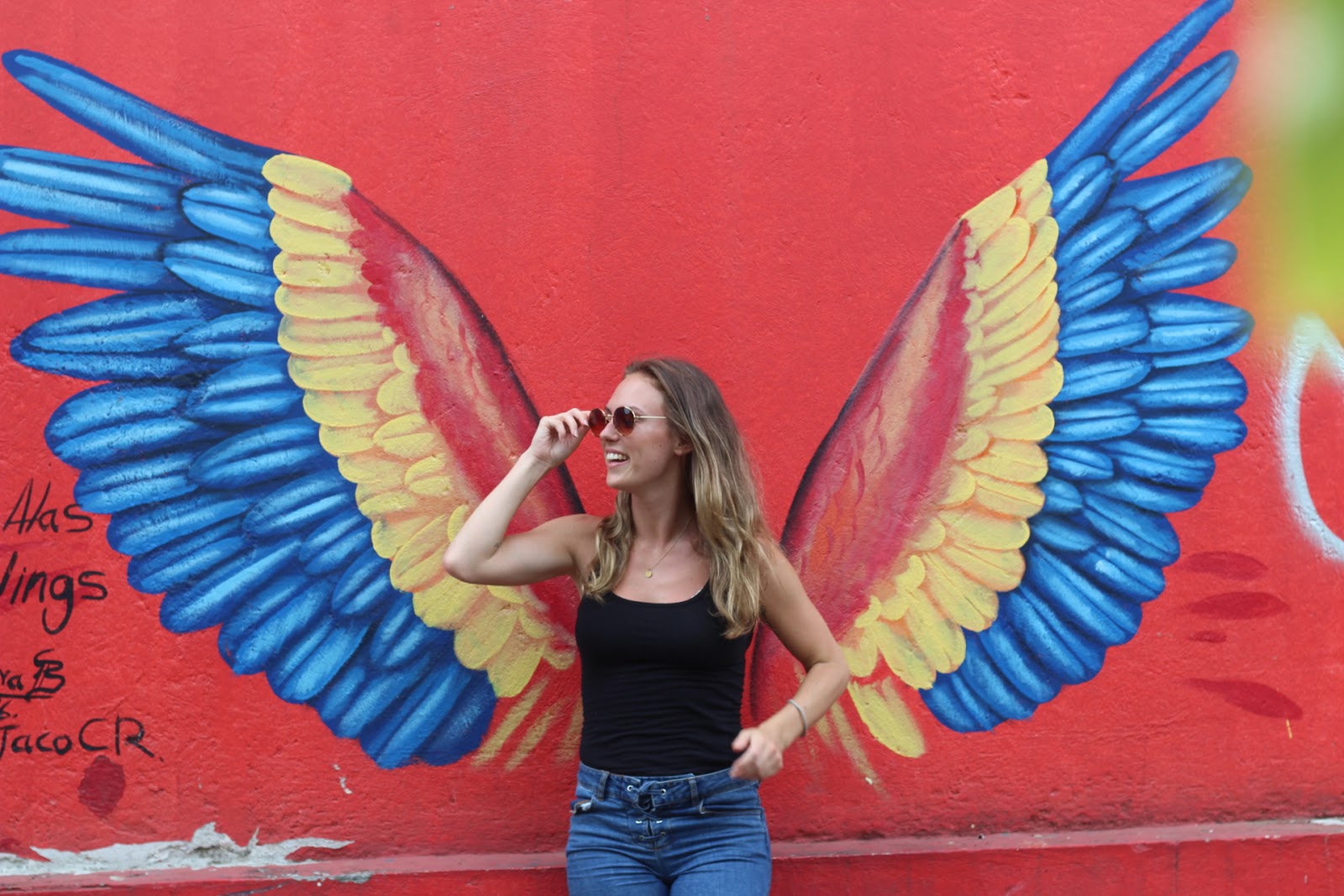 Running your own business, as well as being a digital nomad, brings a lot of freedom. But what does freedom really mean? To Erica, this was one of the best ways for her to be herself — to have the freedom to make decisions for herself about how she wanted to structure her work and invest her time. This also meant that if there was high demand for her services, she had the privilege of being able to choose which assignments she had time for and which ones she'd revisit at a later date.
Finally, we asked Erica what she thinks about the future of remote work. She notes the importance of a strong "work-life balance." For employers, it's important to make an attractive offer, and a work-life-balance is very subjective. Therefore, she believes that employers must be prepared to offer the opportunity to work remotely.
But of course, with great privilege comes great responsibility. If you're hoping to offer remote work to your employees, it's important to make sure you have a strong foundation in place first. Strong communication, great leadership and trust is crucial. While that might be more difficult to uphold in a remote setting, it's far from impossible. Check out our guide to building a remove team here!
The pros and cons of being a digital nomad:
Pros:
– Freedom – You plan and structure your own day freely
– Meet new people you probably would never have met otherwise
– Sun and warmer climates during the winter months (depending on where you go)
– A change of your work environment can be inspiring
– You will become more efficient
– Have the chance to learn a new language
Cons:
– Time difference
– Unpredictable Wi-Fi connection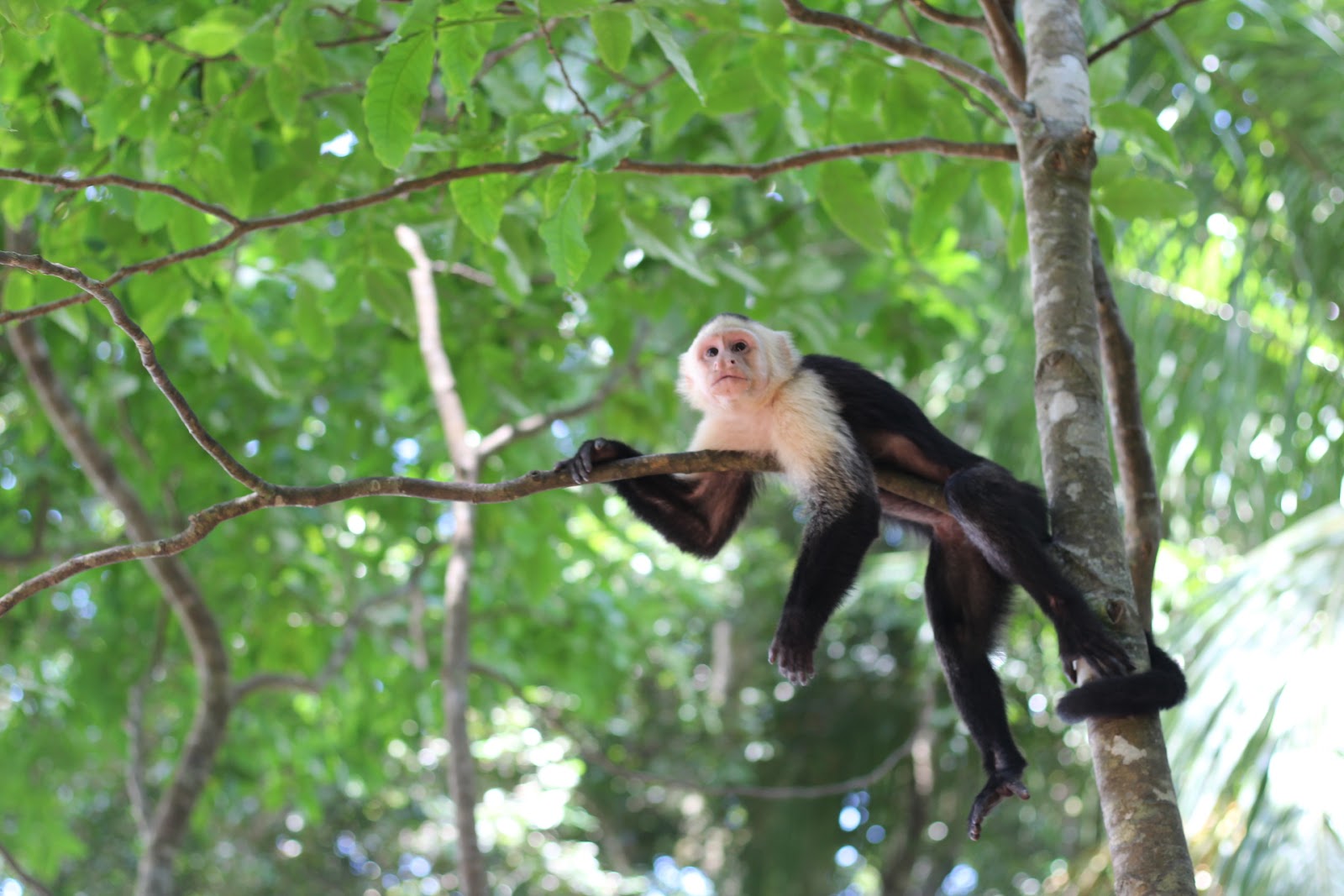 Quick facts about Costa Rica:
When you should go: December – April
Language: Spanish
Time zone: CST — central standard time
Visa: Not needed for Europeans if you are visiting for less than three months.
Safety: Considered to be one of the safest countries in Central America.
National dish: Gallo pinto (rice, black beans, onions, garlic, and paprika)
Do you like surfing? Then Costa Rica is the destination for you. Surfers from all over the world flock to this region for the some the best sand and surf out there.
Are you a hardcore coffee-holic? Get on one of the most popular coffee tours around Costa Rica
3 tips to succeed as a digital nomad:
Start planning ahead of time and inform your customers or clients.

Have discipline. Plan your days so you will have time to explore and experience things outside for work.

Pick a side activity (eg. a language class, volunteer work, etc). This is a great way to meet other people.